Two join NDNA's 50-year club
6/05/19 (Wed)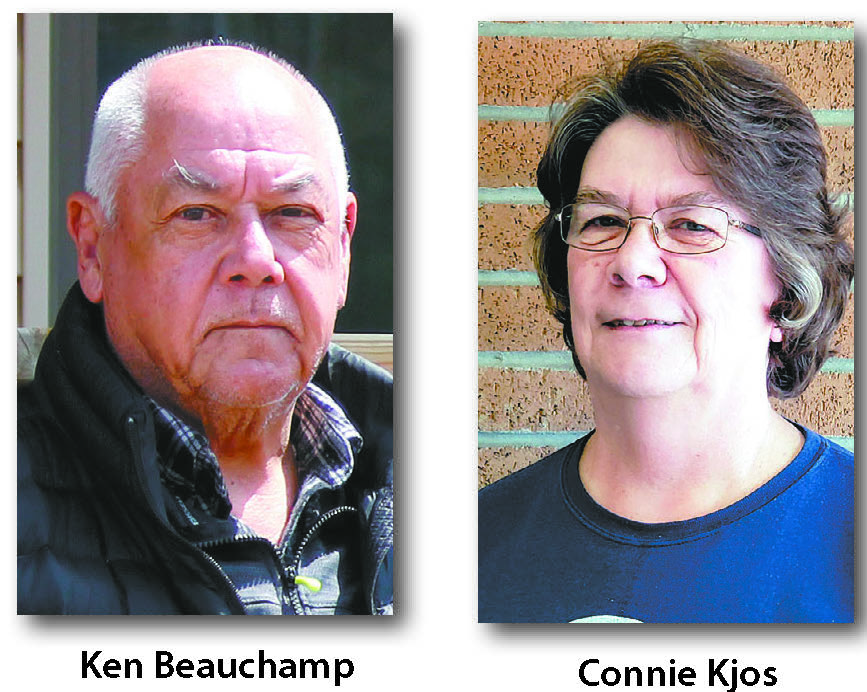 Ken Beauchamp of Beulah and Connie Kjos of Grafton have become members of the North Dakota Newspaper Association 50-year club.
Beauchamp has spent 50 years at the Beulah Beacon and Hazen Star, where he now serves as general manager.
His career started when he was 15 and signed on as a printer's devil at the McLean County Independent in Garrison. He finished the graphic arts program at the State College of Science in Wahpeton, did a hitch in the Navy, and returned to newspaper in 1969.
Over the years his job responsibilities have included editor, sales person and anything else he was assigned to handle.
Kjos joined the composition department of the Walsh County Record in 1969, using non-electrified typesetting equipment.
Over the years she mastered several generations of typesetting equipment from Compugraphics to computers.
Today her primary responsibility is designing advertising for clients of the Record.
For further information, contact Sarah Elmquist Squires,
NDNA Executive Director,
866-685-8889 or sarahes@ndna.com