Contest Entry Information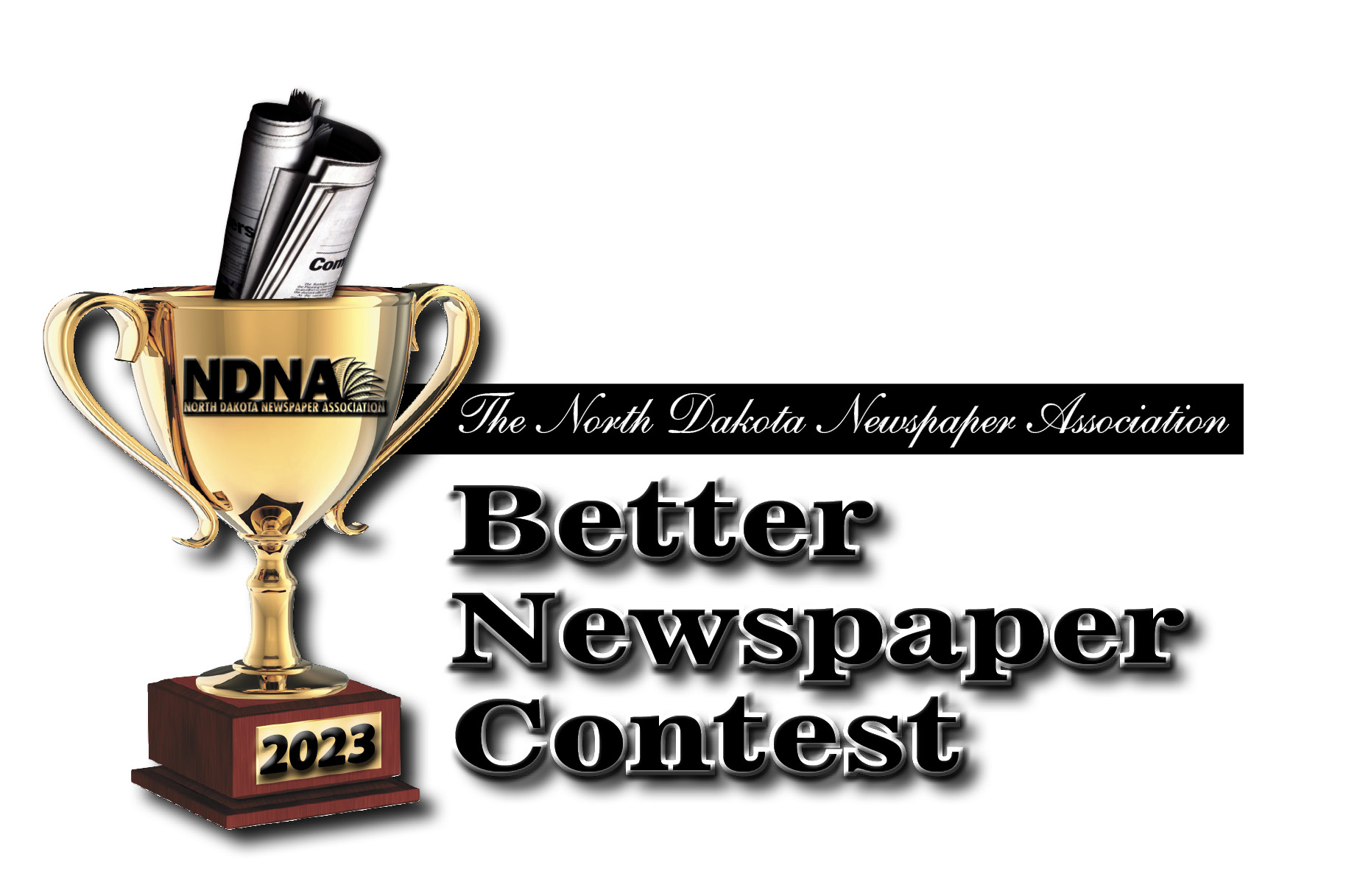 WELCOME BACK
to ONLINE CONTEST ENTRY!
Contest Opens: December 5, 2022

Contest Entry Deadline: January 16, 2023, 11 p.m. CT
HOW TO ENTER
We have prepared detailed instructions to help make entering the NDNA Better Newspaper Contest easy for you.
We are once again using an online contest entry system: BetterBNC.com/ndna.
You will submit all of your contest entries at that link.
Contest information was sent to all member newspapers by early December. This same information is also available for download below.
Please carefully review the "Contest Rules and Categories" packet, and "How to Use the Online Contest System (BetterBNC)" entry guide before beginning the entry process.

*** Reminder: contest entry rule ***
Each person or team may enter ONE story, ad, or photo in each category. (The rule used to allow up to three stories, ads, or photos per person or team in a category. You must now choose your BEST work! Three news categories do indicate "MUST submit 3." That means submit the 3 required stories/pages on one entry form, and you will only be charged one fee for this entry.)
* New in 2022: Wildcard entries! Read details on how to get extra entry chances with your Wildcard entries in the new Contest Rulebook.

Download the rules packet:
"Contest Rules and Categories"
Download the entry guide:
"How to Use the Online Contest System (BetterBNC)"
TIME PERIOD
The contest will be open for submissions beginning on December 5, 2022. All contest entries must be submitted by 11:00 p.m. CDT on Monday, January 16, 2023. Mail-in entries must be postmarked on or before this deadline (only Overall Design Excellence and General Excellence categories remain as mail-in categories. An online entry form must also be filled out for each mailed entry. It will provide you with the label you will need to attach to your mailed entry). Note: time extensions beyond the deadline will not be granted, as the site closes for judging at that time.
ONLINE CONTEST WEBSITE INFORMATION
When you are ready to start submitting your contest entries online, go to: BetterBNC.com/ndna.

1. Click the "Enter Here" button on the right.
2. You'll notice "Contestant Manager" is automatically selected at the top. This is most likely correct for your newspaper's contest login. (A few papers also set up "Authorized Entrants." You'll have to refer to your personal contest notes from last year if you preferred to use multiple entrant accounts.)
3. Select your newspaper from the "Media Organization" drop down list (all newspapers are listed alphabetically by city name).
4. Enter your password from last year. If you've forgotten your password, click the "forgot password" link for help. If it's the first time you've used the online contest entry system, the default password is "bnc" (password is case sensitive).
5. Click on the "Login" button to get started.
OTHER INFORMATION
The entry guide listed above for download, "How to Use the Online Contest System (BetterBNC)," has been created by NDNA as a more personalized experience with the online contest system.
However, if you'd like to view even more detailed information about the online contest entry process, the following online entry guides were provided by the online contest system's hosting company (SmallTownPapers):
Contestant Manager Instructions from BetterBNC
Authorized Entrant Instructions from BetterBNC
WINNER ANNOUNCEMENTS & AWARDS PRESENTATIONS
Winners will be notified by email by early April. NDNA will alert you to winners from your newspaper, but will not reveal which awards or places they have won. We'll save that as a surprise to be awarded at convention!
Awards will be presented during the the 137th Annual NDNA Convention, May 11-13, 2023, at the Spirit Lake Casino, Devils Lake, ND (convention will be held in conjunction with SDNA).
Convention registration will start in March. Registration information will be mailed to each newspaper and will also be available at www.ndna.com/convention.
QUESTIONS?
If you have questions about the NDNA Better Newspaper Contest, please contact NDNA's contest coordinator, Kelli Richey, at kellir@ndna.com or 701-595-7315.
Thank you, and GOOD LUCK in the contest!