Sara Plum named president of state newspaper association
5/11/16 (Wed)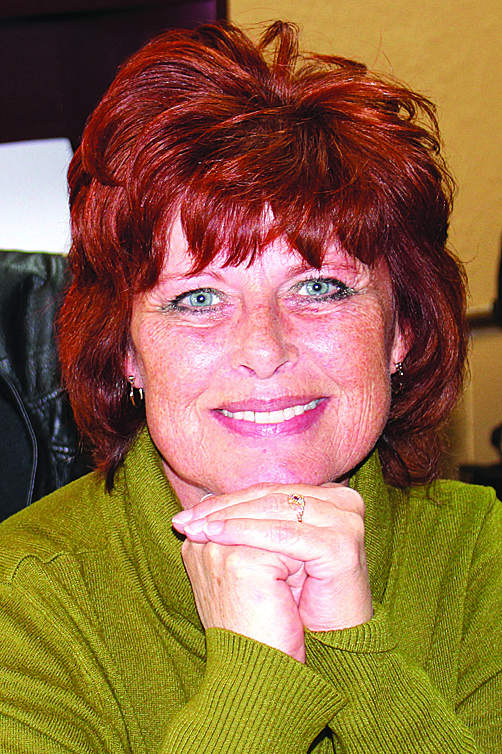 Sara J. Plum, editor of county newspapers in Minnewaukan and Lakota, has been elected president of the North Dakota Newspaper Association.
Plum was elected Saturday, May 7 at the association's 130th annual convention in Crosby. She succeeds Cecile Wehrman, publisher of The Journal in Crosby and The Tioga Tribune.
"Participating in NDNA activities has been invaluable in my professional development," Plum said, "and it's an honor and privilege to give back by serving as president this year."
Harvey Brock, publisher of the Dickinson Press, was elected first vice president of the association, and Jill Denning Gackle, general manager of a Garrison-based newspaper publishing company, was tabbed for second vice president.
Plum is editor of the Benson County Farmers Press in Minnewaukan and the Lakota American.
Her newspaper career started at the Farmers Press in 2003 under the mentorship of Richard Peterson and Lori Howard. She left in 2010 to pursue higher education. While in college she worked for the Traill County Tribune, returning to the Farmers Press full time in January 2011. She was promoted to editor that same year. She continued in that role when Denise Westad purchased the Farmers Press in 2014, and took on the role of editor at Lakota when that paper was added to the company earlier this year.
"Despite popular perception, newspapers are alive and thriving in North Dakota," Plum said.
"Our research indicates that 83 percent of North Dakota adults regularly read a newspaper, and even the young people who are never detached from electronic devices rely on newspaper content for news and information."
Brock has been publisher of the Dickinson Press, a Forum Communications publication, since 2006. Previous to that he worked as publisher at newspapers in Clinton, Iowa, and Havre, Mont.
Denning Gackle is general manager of BHG Inc. of Garrison, publisher of 11 community newspapers in west central North Dakota. She came to the state in 1986 to be executive vice president of NDNA, a job she held until 1995 when she joined her husband in the management of BHG.
NDNA members also a new member to their board of directors. Stacy Swenson is group publisher for Country Media Inc. papers in Killdeer, Hettinger, New England and Langdon. She has 15 years of newspaper experience in South Dakota and North Dakota.
Paul Erdelt, publisher of the Steele Ozone and Kidder County Press, was re-elected to a spot on the NDNA board.
Members of the association's Hall of Fame Committee also were elected, included Neal Shipman of Watford City, Jackie Thompson of Grafton, Terry Schwartzenberger of Napoleon, and Mike Jacobs of Gilby.
NDNA Education Foundation directors elected
Three members of the North Dakota Newspaper Association Education Foundation board were re-elected during the group's annual meeting Saturday, May 7.
Aaron Becher, general manager of The Forum of Fargo-Moorhead; Jim Fleming, director of the Child Support Division of the ND Department of Human Services; and Jack McDonald, a media attorney in Bismarck, were elected to new three-year terms.
The Education Foundation is a charitable non-profit that supports programs for journalism education, literacy and free speech.
For further information, contact Sarah Elmquist Squires,
NDNA Executive Director,
866-685-8889 or sarahes@ndna.com