North Dakota News Co-op takes shape
10/27/21 (Wed)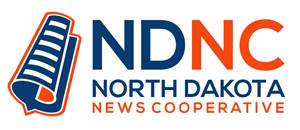 The North Dakota News Cooperative (NDNC) is poised to begin producing news stories and content for use by news outlets across the state, after work started by the Future of Newspapers Committee has blossomed into a full-fledged nonprofit. The group's board of directors plans to post the position of managing editor in the coming months, with content expected to begin being distributed to newspapers in 2022.
Similar to the NDNA Education Foundation's legislative internships and South Dakota's News Watch, NDNC will work to produce in-depth stories of statewide interest – the types of stories that can be difficult to produce in busy newsrooms today.
NDNA Education Foundation has provided a $50,000 startup grant for the organization, and the NDNC Board is hard at work raising additional funds to support its programming. NDNC has also applied for a Report For America grant that could fund a second reporting position as early as summer 2022.
Alongside plans to produce and distribute news content across the state, the NDNC Board has investigated ways the organization could work to promote news literacy. It is currently studying news literacy programming that might be funded through a multi-year Bush Foundation Community Innovation grant. Some ideas considered include partnering with the Central Regional Education Association to help invigorate and reinvent news literacy curriculum in schools, including a potential "story behind the story" podcast in which student journalists and others could explore what goes into quality news reporting.
For more information about NDNC, email stevea@crosbynd.com, jilldg@restel.net, or sarahes@ndna.com.
For further information, contact Sarah Elmquist Squires,
NDNA Executive Director,
866-685-8889 or sarahes@ndna.com