Newspapers successfully rally lawmakers
2/17/21 (Wed)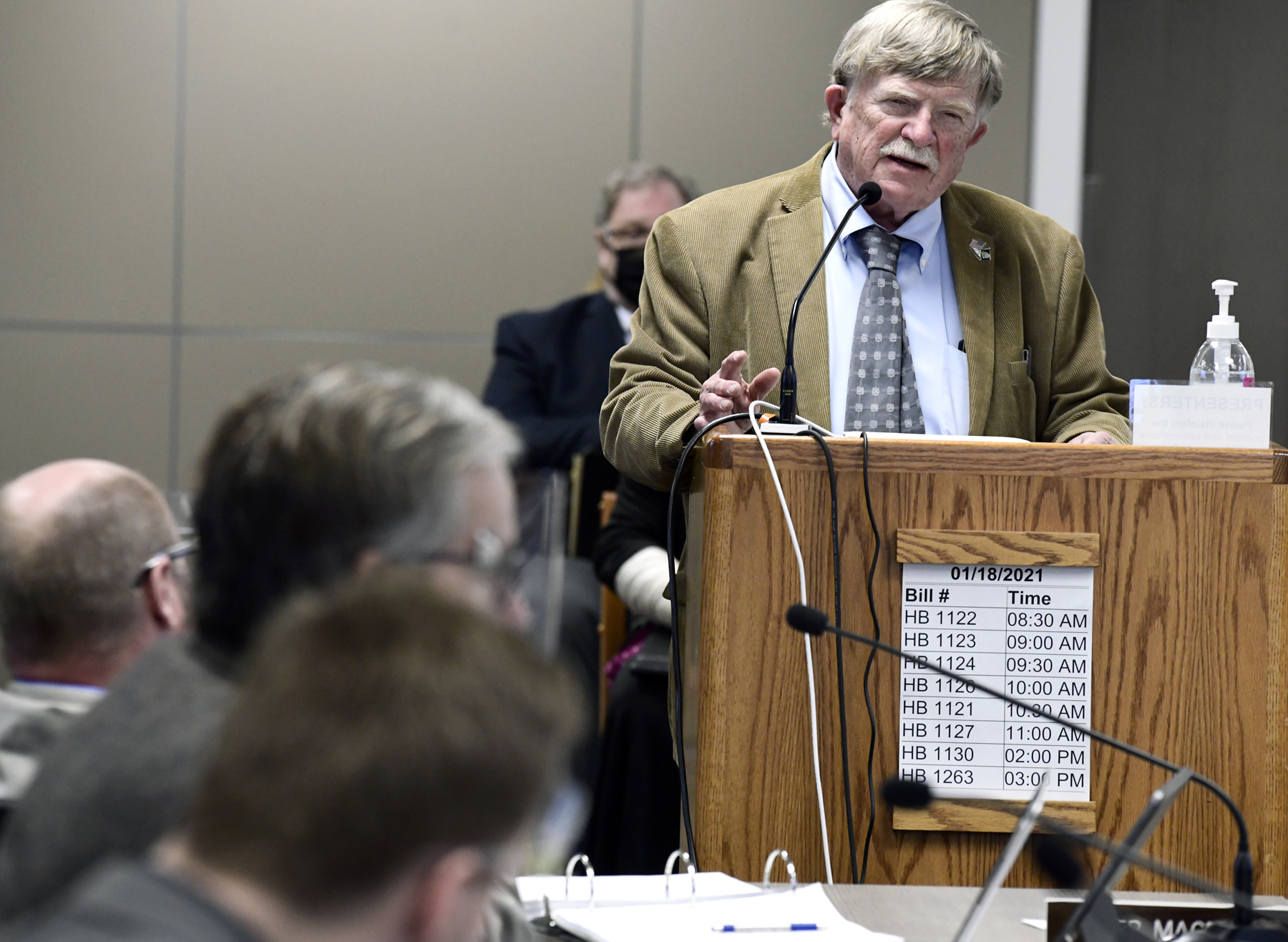 Photo by Mike McCleary, Bismarck Tribune
Jack McDonald, NDNA Legal Counsel, testifies for a bill at the 2021 legislative session.
________________________________________________________________________
Newspaper voices have been heard loud and clear during this legislative session. Every bill that would have negatively affected public notice requirements has been effectively killed either in committee or on the floor, and a bill that would have made mug shots confidential in most instances failed by a narrow margin on the House floor.
The by now all-to-familiar argument that public notices could be relegated to lonely government websites rather than in newspapers was raised. Everything from voter abstracts to insurance legals and county and city bill publications were targeted. But newspapers and transparency advocates took decisive action, urging state lawmakers to recognize the simple concept: the value of public notices is that they are noticeable by the public. And to accomplish that, newspapers are key.
One of the biggest arguments that was made in defense of public notices in newspapers came from the 2020 statewide survey that studied newspaper readership in North Dakota. It found that 86% of North Dakotans read newspapers, and 88% of them turn to newspapers when they are seeking public notices. You all received a series of house/filler ads earlier this month aimed at sharing that message; please consider keeping them high in your rotation to keep that message on the minds of readers and leaders.
For further information, contact Sarah Elmquist Squires,
NDNA Executive Director,
866-685-8889 or sarahes@ndna.com