Newspaper of the Week: 2019 Legislative Session
11/28/18 (Wed)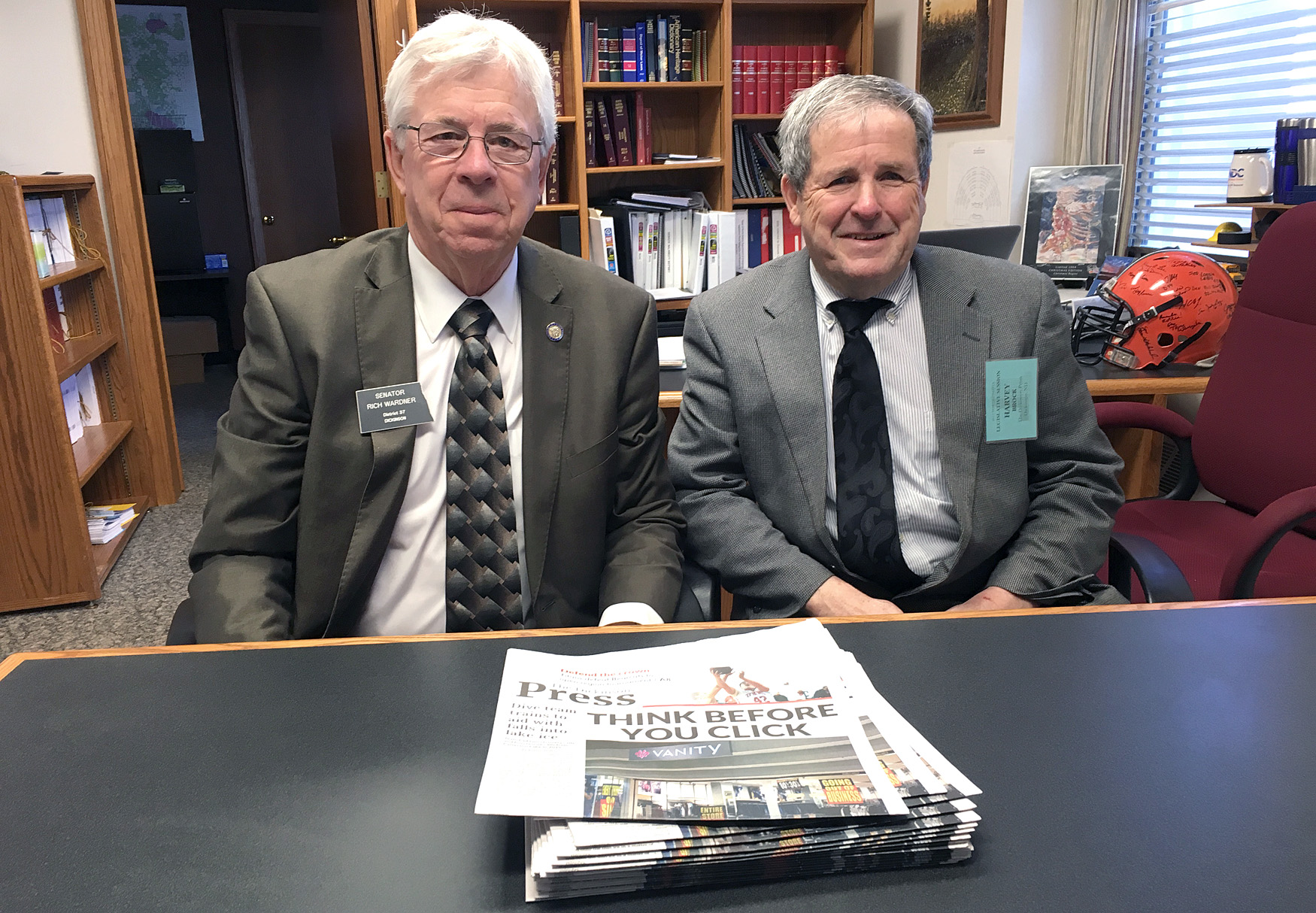 What it is:
Each week of the 2019 Session of the North Dakota Legislature one newspaper will be designated Newspaper of the Week. During the week, copies of that newspaper will be distributed to all members of the Legislature as well as to various state agency offices.
Through this program:
 Newspapers are promoted at the capitol as important sources of information in North Dakota communities.
 Newspaper staffers are introduced to legislative and government leaders.
 Newspaper staffers learn about the legislative process.
 Faces are put on the effort to advocate for issues that are important to newspapers.
What do I do?
Sign up below to participate in the 2019 Newspaper of the Week program. Your newspaper will be assigned a week to be featured during the legislative session. (If there is a specific week you would like to be newspaper of the week, we will do our best to honor your request.)
 As your week approaches, make plans to deliver 160 copies of your newspaper to Bismarck during your week.
 If appropriate, plan to have a legislature-related story in your paper during your week.
 It is highly recommended that you or a staff member from your newspaper come to Bismarck on the day your newspapers are distributed.
 You will be hosted at the Capital by Jack McDonald and/or Steve Andrist.
Printable sign up form here: Newspaper of the Week Form
For further information, contact Sarah Elmquist Squires,
NDNA Executive Director,
866-685-8889 or sarahes@ndna.com