NDNA Media Guide and Data Kit cover contest winners
12/12/18 (Wed)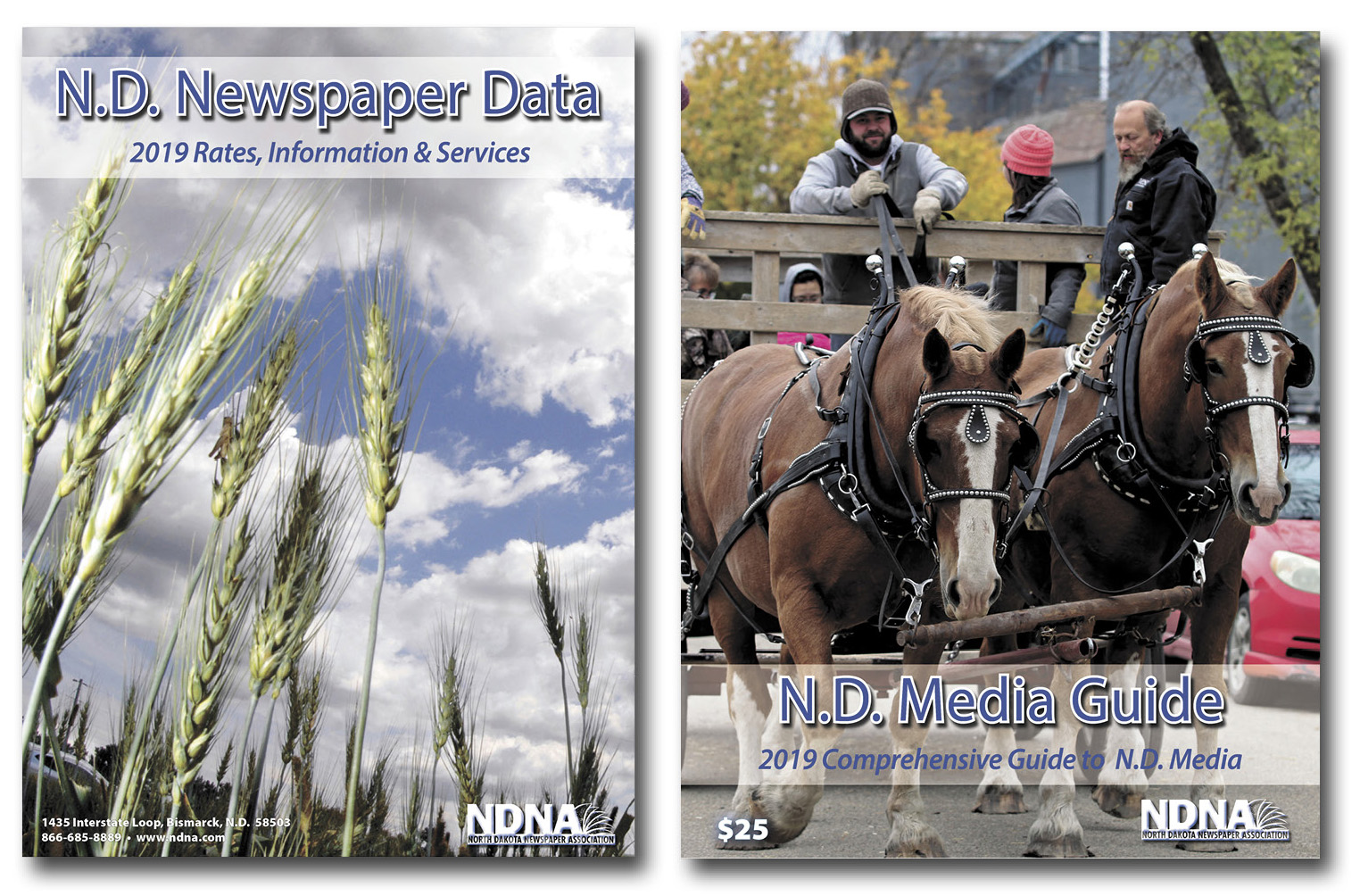 NDNA members submitted 36 photos in the annual competition to select photos for the covers of the 2019 North Dakota Media Guide and the Newspaper Rate and Data Kit.
NDNA staffers chose a photo titled "Spring Wheat" by Mike McLeary of the Bismarck Tribune for the cover of the data kit. "Hayride" by Morgan Hovde of the Walsh County Record in Grafton was selected for the cover of the Media Guide.
Each of the winners received a $50 cash prize. The two NDNA publications will soon be sent to NDNA members, associates, clients and others.
The Media Guide is the state's most comprehensive listing of all North Dakota Media, including newspapers, broadcasters and specialty publications.
For further information, contact Sarah Elmquist Squires,
NDNA Executive Director,
866-685-8889 or sarahes@ndna.com