From golf to music to shop talk
3/15/19 (Fri)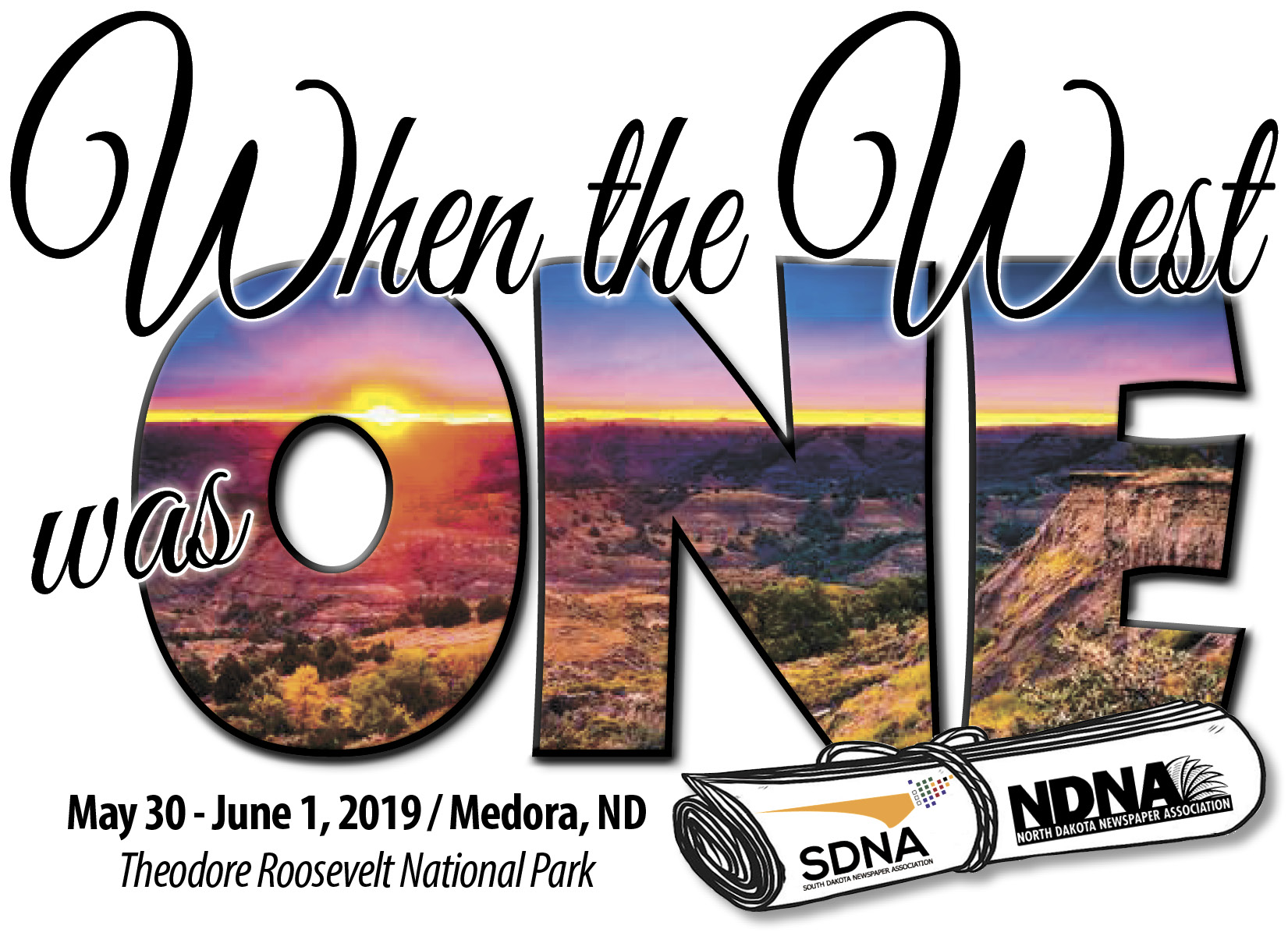 This summer newspaper folk from the Dakotas will golf in the picturesque Badlands and watch an acclaimed musical review in a natural outdoor amphitheater, and in between they'll talk a lot of shop.
It's all at the NDNA-SDNA joint convention to be held May 30 to June 1 in the tourist town of Medora, at the doorstep to Theodore Roosevelt National Park.
Registration for the event is now open at www.ndna.com/convention.
A scramble at Bully Pulpit Golf Course kicks things off Thursday morning. That evening there will be a social at the North Dakota Cowboy Hall of Fame, with entertainment by Medora performers.
Friday starts with work, including four concurrent sessions and hundreds of awards presentations.
It ends with the iconic Pitchfork Steak Fondue on a terrace overlooking the Badlands, and a performance of the Medora Musical, a patriotic variety show that runs seven days a week all summer.
Friday morning sessions include a panel on the "trending" membership model of newspaper readership and a review of legislative action in 2019.
Cecile Wehrman, president of Journal Publishing of Crosby and Tioga, and Aaron Becher, a vice president for Forum Communications, will describe their forays into readership models in a session called, "Members or subscribers, and what's the difference."
Concurrently, NDNA Attorney Jack McDonald and SDNA manager Dave Bordewyk will talk about legislative wins, losses and trends.
In the afternoon, journalism professor Teri Finneman of the University of Kansas will discuss podcasts and how newspapers can use them to drive readership.
Finneman will also do one-on-one sessions to help newspapers improve their social media use.
Also Friday afternoon several vendors will participate in a panel describing technology options now available to newspapers.
Because there is no traditional banquet program, special awards, including General Excellence, Sweepstakes and Best of the Dakotas, will be on the Saturday breakfast program.
The convention will conclude with a "Hot Topics" program in which four speakers will each discuss one current newspaper issue.
Golf in the beautiful Badlands
The NDNA-SDNA convention this year includes a scramble at Bully Pulpit Golf Course, which is ranked one of America's Top 100 Public Golf Courses. Bully Pulpit is chiseled right out of the North Dakota Badlands in a site unlike any in the world.
The scramble will begin Thursday morning. Register early so teams can be drawn and tee times reserved.
Participants will pay their own green/cart fees ($86.10), get a free drink ticket and enjoy popular scramble games.
Sign up for the convention!
Visit www.ndna.com/convention to start your convention registration.
For further information, contact Sarah Elmquist Squires,
NDNA Executive Director,
866-685-8889 or sarahes@ndna.com