Focusing on a bright future
3/13/20 (Fri)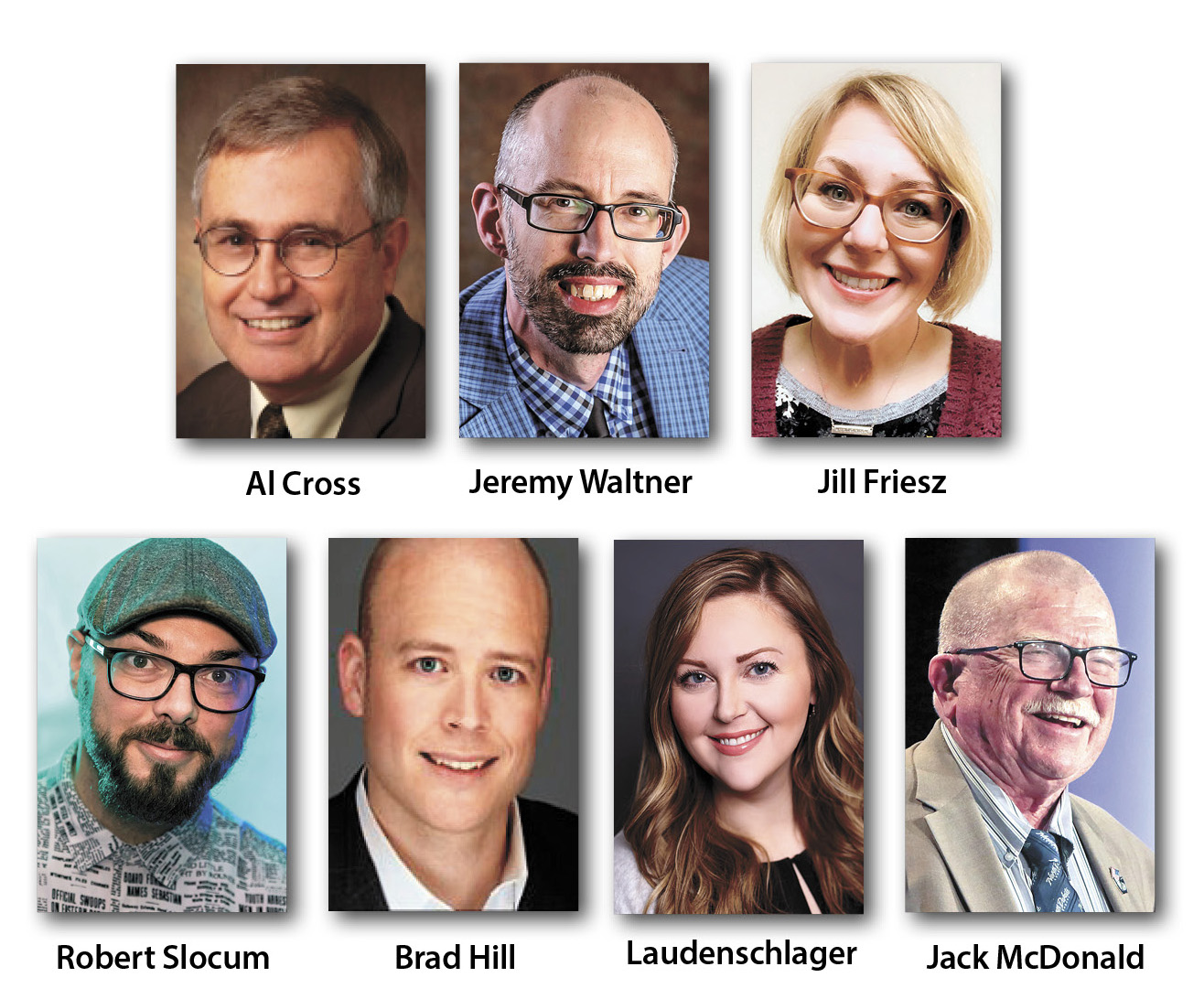 With a nod to the notion that newspapers have a bright future despite the disruptions of the past, this year's NDNA convention aims to "Focus on the Future."
The convention will be held May 7-9 at the Radisson Hotel Bismarck.
In addition to presentations by forward-looking speakers and hundreds of awards, Gov. Doug Burgum has been invited to speak about newspapers as a key component of his Main Street Initiative.
The opening session of the conference will be a presentation called "A Dozen Ideas For a Better Newspaper." The presenter is Al Cross, a Pulitzer-winning reporter who now is executive director of the Institute for Rural Journalism and Community Issues at the University of Kentucky.
Newspaper publishers Jeremy Waltner of Freeman, S.D. and Jill Friesz of Elgin, N.D. will join in a presentation called "Transitions."
Waltner will talk about lessons learned when he merged two weekly newspapers into one. Friesz will describe her experiences in adding two newspapers to her stable after the previous owners announced they would close.
Concurrently, Robert Slocum, publisher of the Timber Lake, S.D., Topic and Isabel Dakotan, will offer a presentation about his successes in growing new revenues through sponsored digital content.
Postal issues will take center stage with a presentation by Brad Hill, who is CEO of Interlink and represents the National Newspaper Association on the Postmaster General's Mailers Technical Advisory Committee.
Also on tap is a presentation by Megan Laudenschlager, executive director of Strengthen ND of Minot, who is working for NDNA on developing a feasibility study and business plan for a non-profit journalism cooperative.
The final day of the convention will include annual meetings of NDNA and the NDNA Education Foundation, as well as Jack McDonald's popular "All Things Legal" session and a series of roundtable discussions.
For further information, contact Steve Andrist,
NDNA Executive Director,
866-685-8889 or stevea@ndna.com