Fargo editor set to take reins of NDNA
2/17/20 (Mon)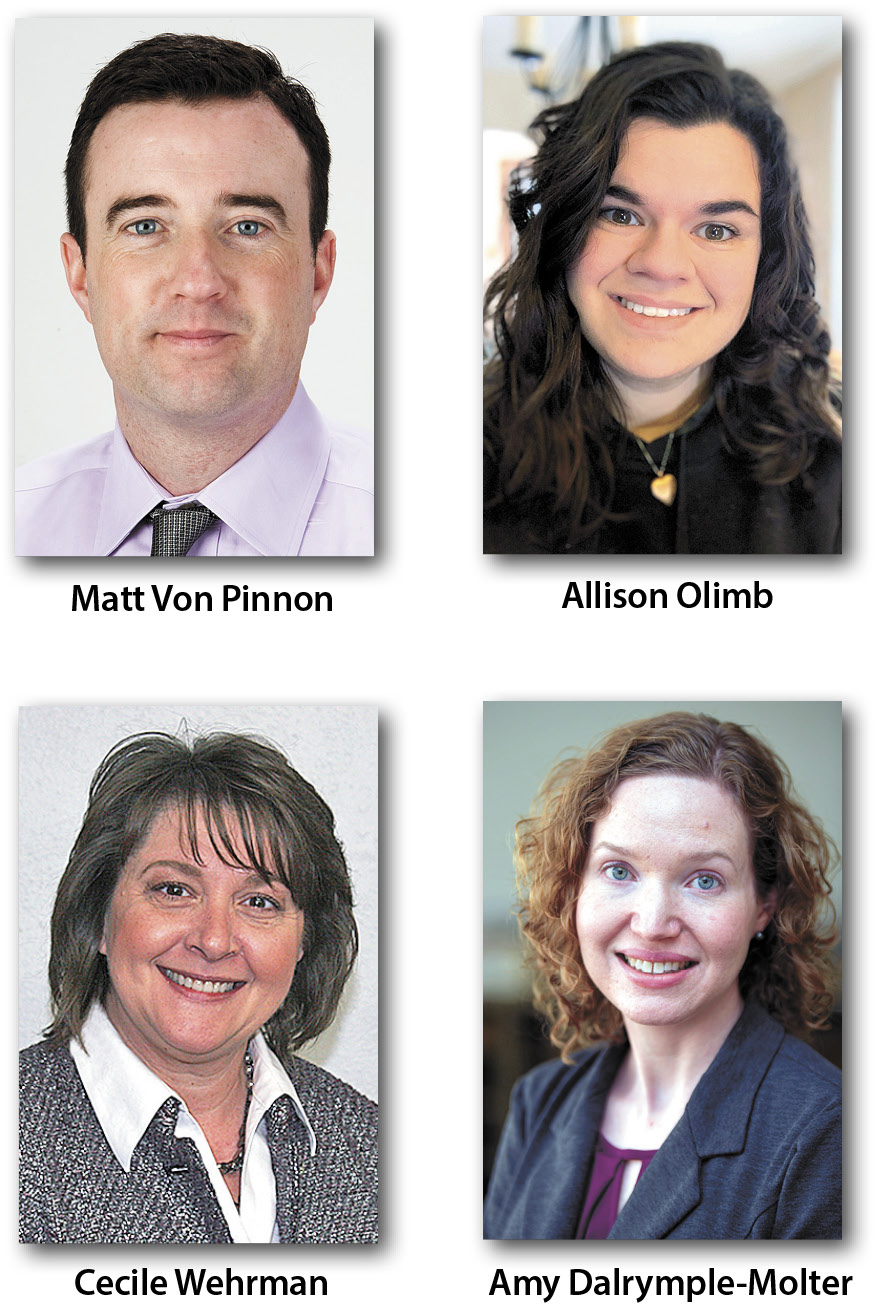 Matt Von Pinnon, editor of The Forum of Fargo-Moorhead, has been nominated for the presidency of NDNA.
Election of officers and directors will be held May 9 at the association's annual meeting in Bismarck.
Von Pinnon will succeed Karen Speidel of the News-Monitor, which serves rural Richland County. His nomination, and several others, was ratified Feb. 7 by the NDNA board.
The list of nominees includes one newcomer, Allison Olimb, editor of the Walsh County Press in Park River.
She will fill the board seat held by Amy Dalrymple-Molter, editor of the Bismarck Tribune, who has been nominated for second vice-president.
Cecile Wehrman, who publishes The Journal in Crosby and The Tioga Tribune, was nominated for first vice president, and directors Cole Short of Hillsboro and Lesa Van Camp of Drayton were nominated for re-election to the board.
Von Pinnon as been with The Forum since 1994 and has been editor since 2006. His first newspaper job was delivering The Forum when he was a youngster growing up in Moorhead.
He graduated from Moorhead High School and Minnesota State University-Moorhead.
Olimb is originally from Crystal, N.D. and graduated from Valley City High School. She studied English and communications at the University of Jamestown, where she held several positions with The Collegian, including editor-in-chief.
She has managed the Press in Park River since 2010. She previously worked there as a reporter, and did a short stint as a copy editor at Agweek in Grand Forks.
Wehrman's nomination sets her on a path to become the first person to serve as NDNA president twice. She previously served in 2015 and will be on track to do so again in 2021.
She is president of Journal Publishing Inc., operator of The Journal in Crosby and The Tioga Tribune.
Dalrymple-Molter started her career in 2003 as a reporter at The Forum of Fargo-Moorhead, then covered the Bakken for Forum News Service until joining The Tribune staff in June of 2017.

For further information, contact Sarah Elmquist Squires,
NDNA Executive Director,
866-685-8889 or sarahes@ndna.com