Convention makes learning fun
5/06/19 (Mon)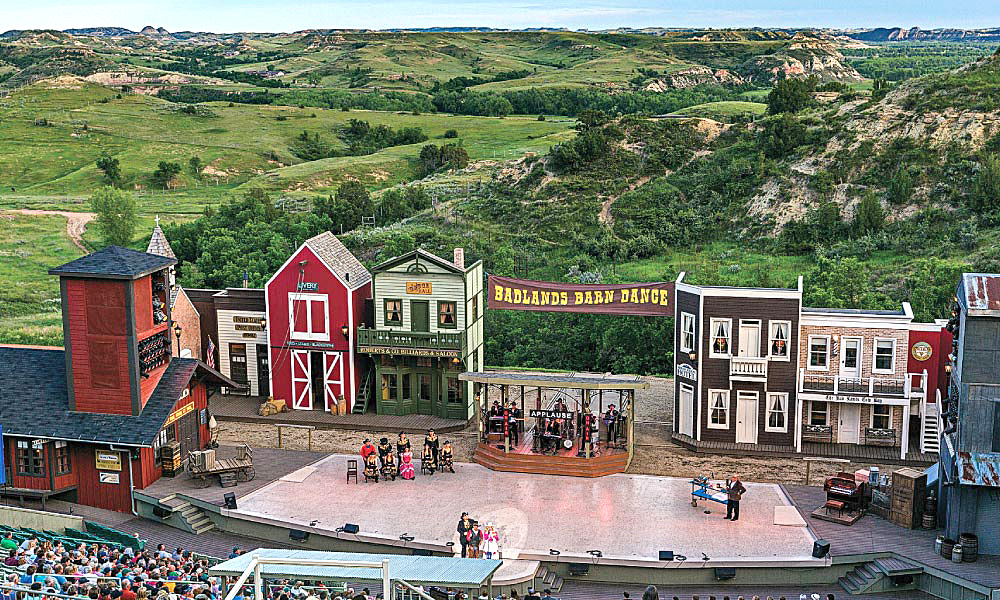 Newspaper folk from North and South Dakota will attend to plenty of business at the joint convention May 30 to June 1.
But it just wouldn't be right to meet in Medora without folding some fun into the itinerary, too.
Here are some highlights:
Bully Pulpit is, well, Bully!
Described as one of the best public courses in America, Bully Pulpit is home to the NDNA-SDNA scramble, an outing offering spectacular views that make it memorable for anyone who's ever swung a club.
Food and a show to make you smile
Start with the Pitchfork Steak Fondue on a terrace overlooking the scenic Little Missouri River Valley then head for the Burning Hills Amphitheater for an outdoor musical variety show. The Medora Musical runs all summer, and each night patrons are treated to a featured act of national acclaim.
Ideas abound at socials
Conversations with peers often open new doors and ideas. Talk shop at Thursday evening's opening social on the patio at the North Dakota Cowboy Hall of Fame, and gather around a bonfire Friday night for friendly discussions about things you've heard and ideas that have surfaced.
Programs for better newspapering
In a bitterly divided world, how is race an issue in the Dakota's and how is it covered in newspapers? What advantages are there to moving from a subscriptions to memberships? Should podcasts be part of your information mix? These topics and more are on the agenda.
One-on-one attention
Want tips on improving your social media presence? Look for Teri Finneman and ask away. NewzGroup's Brad and Ian Buchanon will demonstrate the best and easiest ways to post to the NDNA and SDNA public notice web sites. Find them in a room on the first floor.
For further information, contact Sarah Elmquist Squires,
NDNA Executive Director,
866-685-8889 or sarahes@ndna.com