Survey shows strong readership in state
11/05/20 (Thu)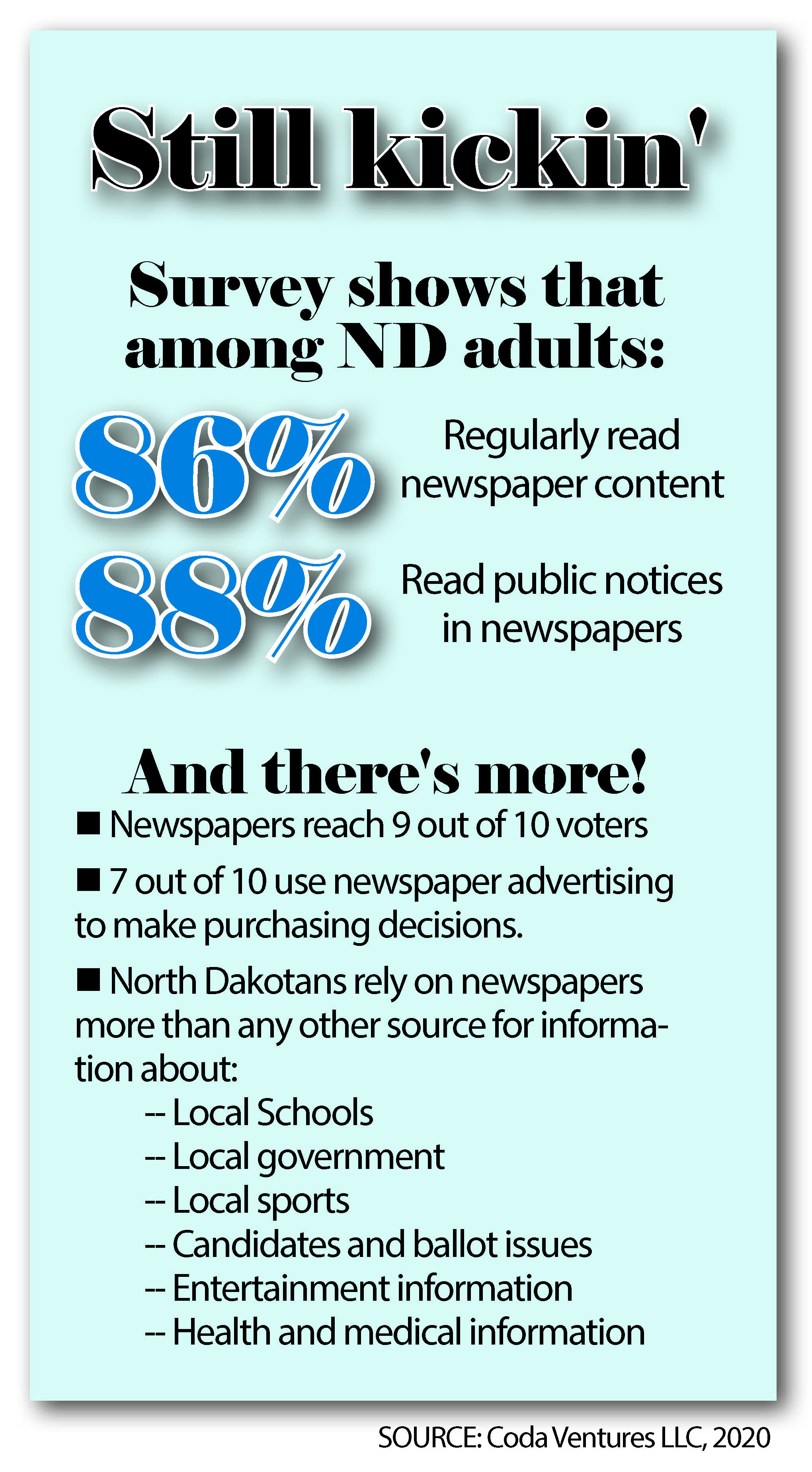 North Dakotans read newspapers even more today than they did six years ago, according to the results of a new survey conducted for NDNA by Coda Ventures of Nashville, Tenn.
The survey shows that 86 percent of North Dakota adults read a local newspaper, up 3 percent from the NDNA's last survey, in 2014.
"Those are pretty amazing numbers," said NDNA President Matt Von Pinnon, editor of The Forum of Fargo-Moorhead.
"Newspapers show high readership in most states, but this survey shows North Dakota even higher than most others."
The survey also shows nearly nine of 10 North Dakota adults read public notices in a newspaper.
Not only that, but more than three-fourths believe state and local governments should continue to be required to publish public notices in newspapers.
Von Pinnon said that while some believe the digital revolution has badly damaged newspapers, the survey shows North Dakotans still rely on newspapers, whether in print or online, for both news and advertising information.
The survey data show North Dakotans still turn to newspapers for local information more often than any other source, including radio and TV and the internet.
The survey was conducted in mid-September using respondents who match the demographic profile of the state's population.
For further information, contact Sarah Elmquist Squires,
NDNA Executive Director,
866-685-8889 or sarahes@ndna.com