New NDNA board elections
10/27/21 (Wed)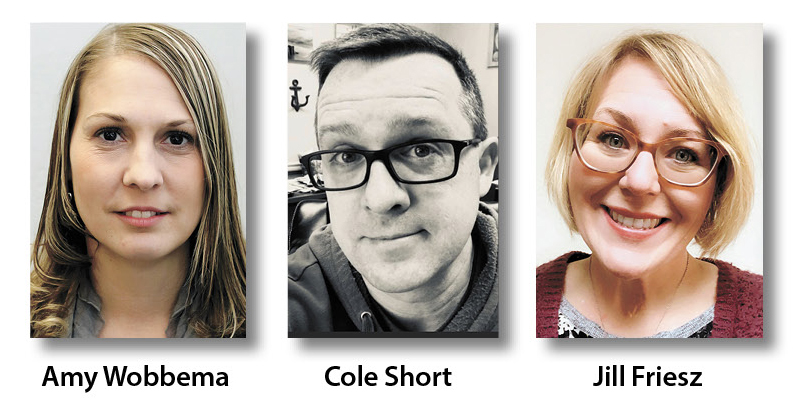 During the NDNA Board meeting held on Oct. 15, Jill Friesz was elected to serve as a director, and former 2nd Vice President Amy Wobbema was elected to serve as 1st Vice President, filling the remainder of the seat formerly held by Cecile Wehrman. Director Cole Short was elected to serve as 2nd Vice President.
Friesz is the owner and publisher of the Grant County News, Carson Press, Adams County Record and Hettinger County Herald. A graduate from the University of Mary with degrees in English and Communications, Friesz has been working with weekly newspapers for the past 25 years. She has previously served on the North Dakota Newspaper Association Board of Directors from 2006-2014, and was elected President of the Board in 2013.
Short has been publisher of the Hillsboro Banner in Hillsboro, N.D., since 2012. He previously worked as a reporter and copy editor at The Forum of Fargo-Moorhead and as a reporter for the Park Rapids (Minn.) Enterprise.
For further information, contact Sarah Elmquist Squires,
NDNA Executive Director,
866-685-8889 or sarahes@ndna.com