Legislative session opens; new legislative interns to provide weekly stories to papers
12/08/22 (Thu)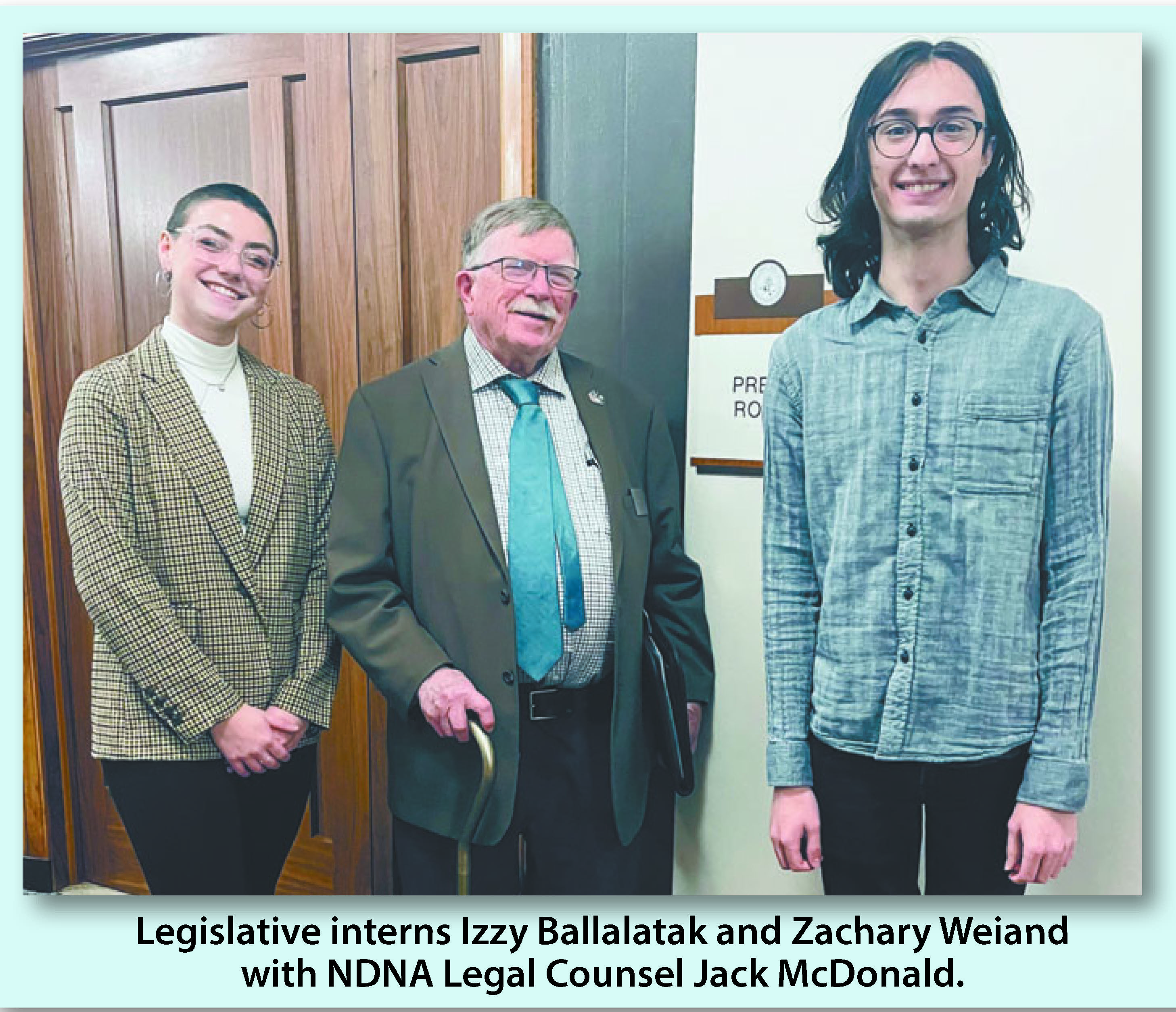 Monday, December 5th marked the start of the organizational session, when 141 legislators – returning faces and nearly 40 new – descended upon the Capitol for their introduction to the 68th Legislative Assembly. December 5-7th, legislators selected their seats, received training and reports, and heard their long-awaited committee assignments. The first official day of the session will be January 3rd, 2023, with bill introduction deadlines occurring within the next three weeks.
Thanks to the NDNA Education Foundation, NDNA has hired two legislative interns to follow the session and provide weekly stories mentored by the iconic Chuck Haga, former publisher at the Grand Forks Herald and current journalism instructor at UND: along with our state godfather lobbyist and counsel Jack McDonald.
In addition, NDNA has hired Levi Andrist, Amy Cleary, and Dennis Pathroff of the GA Lobbying Group in Bismarck. They will be advocating on behalf of NDNA members and supporting our position with public notices and open records. The GA Group has already met with several state agencies avoiding any "surprises" during the session. You can be assured we will continue to keep you updated on any movement throughout the legislative session as it relates to your best interests and operations.
For further information, contact the
NDNA Executive Director,
866-685-8889 or director@ndna.com