Crosby and Tioga papers share 12 accolades from the NNA contest
8/18/21 (Wed)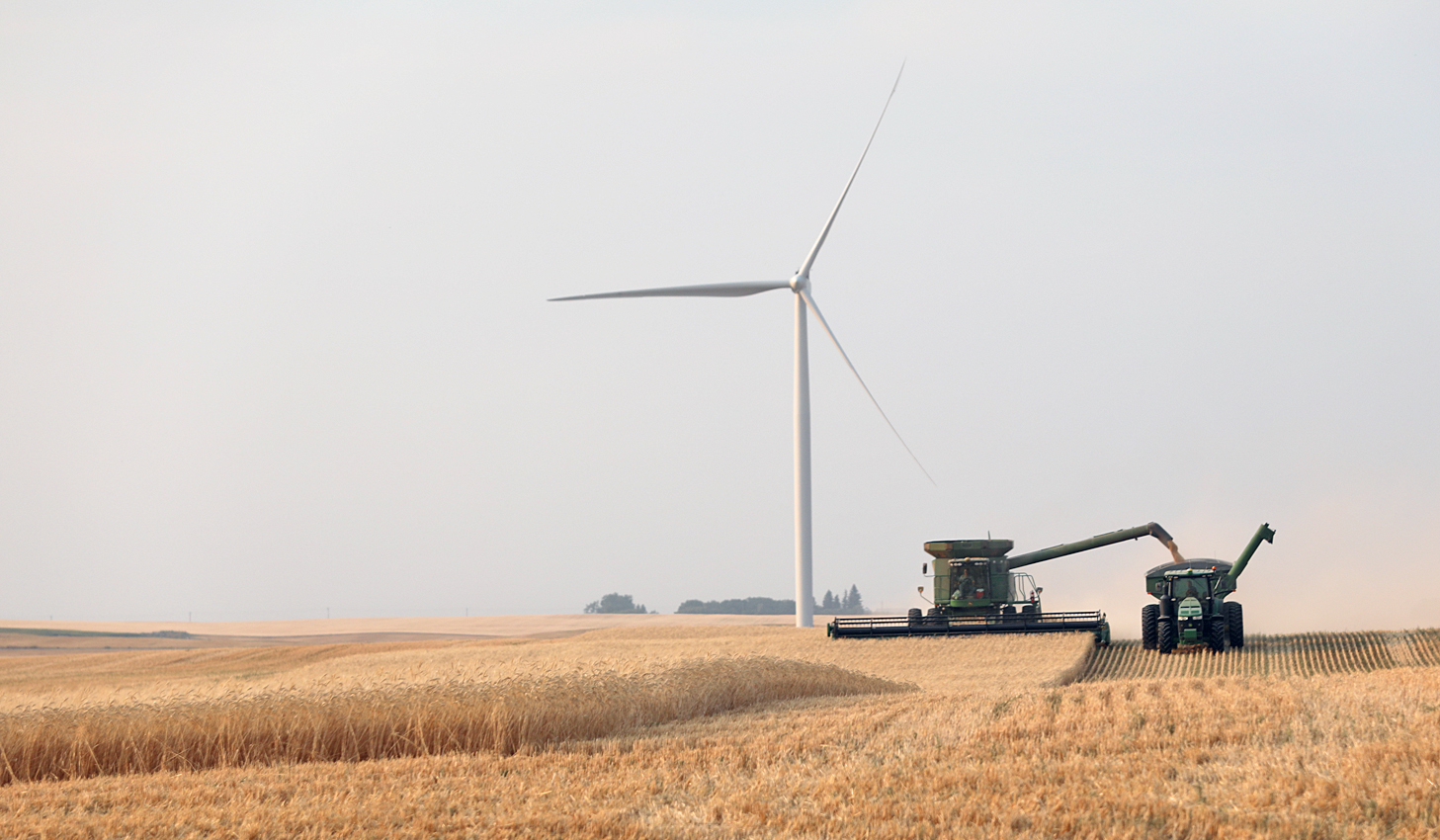 Photo: This photo by Brad Nygaard of the Tioga Tribune won third place in "Best Feature Photo" in the National Newspaper Association's Better Newspaper Contest.
---
The Journal and Tioga Tribune share 12 awards in this year's National Newspaper Association Better Newspaper Contest, including second place for best local news coverage in The Journal.
Three other first-place awards were given to The Journal, along with three thirds and two honorable mentions.
The Tribune received three third- place awards.
"The Famous Crosby Country," a series of historical pieces aimed at young people, won first place for educational support and civic literacy. The eight-week series coincided with the newspaper's annual program of providing free newspaper copies to all students in the Divide County school district.
Though paper delivery was interrupted by a COVID-19 school closure in March 2020, students were also able to access the series online from home.
Judges' comments said, "Each installment in the series builds on the others, and the engagement questions and vocabulary terms really heighten the educational impact. I can envision the students in your coverage area looking forward to these installments– and it ends on a note that gets readers thinking about the role of (print) newspapers in their lives, which is always valuable. All in all, a well-thought-out and powerful series!"
The series was developed by Publisher Cecile Wehrman, drawing from material previously published in The Journal's "Headlines in History" book.
An in-depth profile of Petra Olin, the first president of Burke Divide Electric Cooperative, won first place for best profile story for Wehrman.
Contributing photographer Dave Tengesdal of Tioga won a first-place award for a shot from a Maroons volleyball game, published in The Journal.
The Journal's Brad Nygaard won third place for best photo essay for a series of pictures from the 2020 thresher's reunion.
Sports Reporter Jody Michael won third place for sports pages in The Journal, with the judges commenting on the "very classy setup."
The team of Nygaard, Wehrman and Tioga Tribune Reporter Jacob Orledge won third place in public notice journalism for coverage of municipal actions leading to Dollar General projects in both Crosby and Tioga.
The judges commented, "Good in-depth analysis of public notice and how it can impact the community."
The Journal also received honorable mention for the special section "She Counts: The 100th Anniversary of the 19th Amendment" and for Nygaard's ag reporting on neighbors coming together to assist farmer Lane Unhjem after a heart attack.
Nygaard also won third place for best feature photo for a shot of a combine harvesting grain in the shadow of a wind turbine, which appeared in the Tribune.
The Tribune's Shop Local Christmas special section was called a "good save of a Christmas section, considering the difficult circumstances," related to COVID-19 shopping impacts.
A business feature by Orledge looking into how oil field company NESET Consulting hosted education for people learning about wind turbines, the judges said "gives hope to a questionable local economy."
For further information, contact Sarah Elmquist Squires,
NDNA Executive Director,
866-685-8889 or sarahes@ndna.com