Andrist to be inducted into NDNA Hall of Fame
4/11/22 (Mon)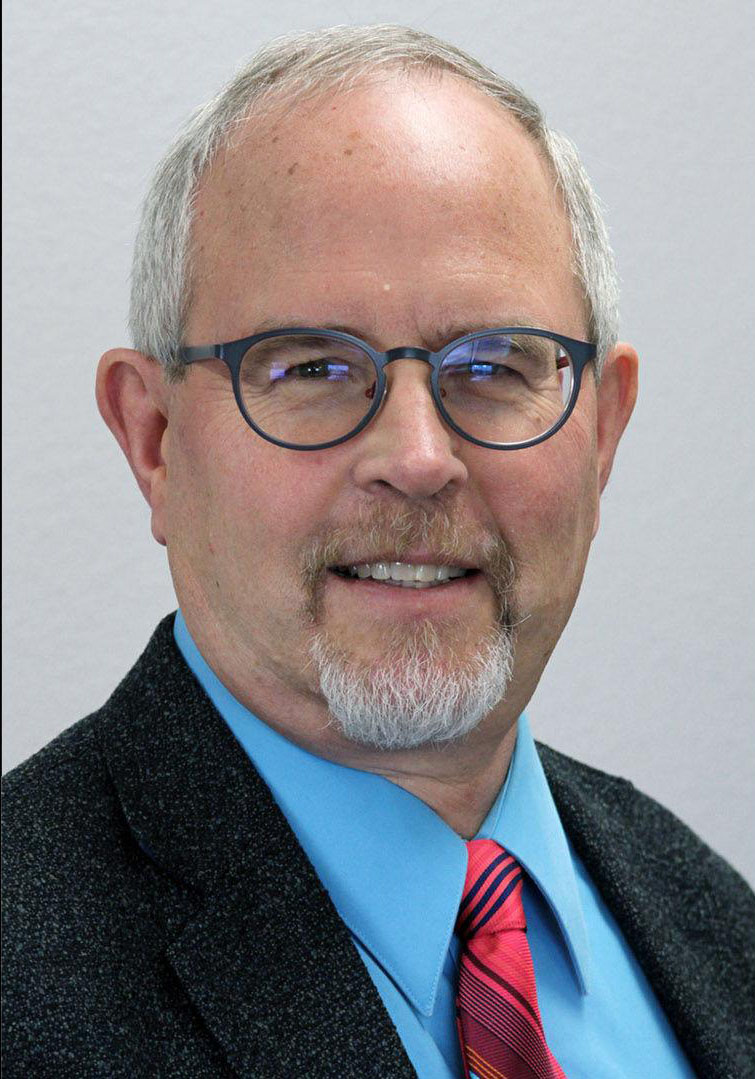 Steve Andrist recalls, as a young boy, tagging along with his father to the newspaper office on Saturday mornings, set to work sweeping up cigar butts from the back office floor; remembers printers teaching him how to pitch slugs cleaned from the linotype into a metal bucket to be re-melted – a contest to see who had to complete the less-than-desirable clean-up chores. "If you lost, then you got to do some job that nobody wanted to do," he explained. "They always had a way to rig it, so the kid would get stuck with the chores," he added, chuckling at the memory.
Steve's dad, John Andrist, owned and operated The Journal in Crosby, following in his own father, Cal's, footsteps. Cal was still around when Steve was young, growing up in the newspaper business, and "he came down to the office every day up until the day he died when he was 86," Steve recalled.
John Andrist was inducted into the North Dakota Newspaper Hall of Fame in 2000; Cal in 1978. And now, for the first time a third-generation has joined his predecessors in the venerated hall, Steve Andrist will join his father and grandfather in being inducted into the Hall of Fame. It's a designation reserved for those who have made the biggest marks on the newspaper industry and NDNA.
Steve says that while he was growing up, he wasn't certain that newspapering was in the cards for him, but after graduating high school and imagining what he'd do, it just seemed right. He set off to earn a degree in journalism from UND, and worked as a reporter and editor for Dakota Student, the student newspaper, traveling home in the summers to work at The Journal for his dad. The idea that he'd just return to Crosby after college and work at his family's business without setting out to make his mark in the world, however, bothered him to no end, so he spent the next 15 years working for daily newspapers , first in Bismarck at the Tribune, then in Minnesota in Rochester and Winona.
"And then I had an epiphany," Steve recalled. "If I was going to work long hours for no pay, I might as well be the boss," he joked. He began talking to his dad about coming home and taking over the paper. Although John wasn't quite ready to retire, "he also recognized you have to take opportunity when it knocks, so he brought me in." John gave Steve the space he needed to run the paper in his own way. "He was probably the best sort of mentor you could have, someone who was always there to teach you the finer things but never impose what he wanted me to do, but understood it was my task to make or break it on my own," Steve reflected.
Steve purchased The Journal in 1991, then bought the Tioga Tribune in 1995, eventually forming Journal Publishing Inc. In 2013, Steve and his wife, Barb, moved to Bismarck and he took the post of executive director of NDNA, a title he held until he retired in 2020.
Over the years, Steve held many volunteer positions with NDNA, a member of the board of directors and serving as president of both the NDNA Board and the NDNA Education Foundation Board. He is currently co-chair of the North Dakota News Cooperative, a nonprofit journalism provider aimed at distributing in-depth stories to newspapers across the state.
Looking back, Steve said that the points he's most proud of aren't so much the things that come along that feel like big steps in a person's career. "The thing that humbles me the most was how for us, I was third generation. This was not me, this was my grandfather who passed it on to his son, who passed it on to his son, and to be in a little place like Crosby, North Dakota, and understand even from there you could make significant accomplishments, following in the footsteps of giants, that's what really kind of makes my heart well up a little bit," he said.
When Steve was a reporter, he worked most often as a beat reporter, getting to know his territory intimately, and when he was promoted to city editor for the Rochester Post-Bulletin, he most enjoyed digging deeper into stories with reporters. "The most interesting part of that to me was to sit down and plan where do we go with this," he said. Identifying stakeholders, who would be impacted by an issue, and to peel back the layers of a story to get to the heart of things, that was what he cherished.
When Steve bought The Journal and moved back to Crosby, he became more of a jack of all trades, having a hand in not just news, but in advertising promotions, management, special projects, and he found that he really enjoyed those roles, too. He was incredibly active in the Crosby community as well, helping to establish the "Community Builder Awards" to recognize the work of others in Crosby. He served as president of the Divide County Economic Development Council for years, helped form the Divide County Jobs Development Authority and a two-county jobs development authority. He and Barb co-chaired the city's Centennial Celebration in 2004, and he joined a group of local business people to form Grow Crosby, an LLC, which built a new motel in Crosby. He was also active in the Crosby Area Chamber, and served on many other boards and committees over the years, and lobbied for open meetings/open records issues throughout his career.
"Steve is probably somewhat rare in that he was equally strong as a reporter and as a business man. He was always looking to diversify offerings, bring on new services or products for our print shop or retail area, as well as keeping abreast of any technological advancements in the realm of printing and production," said Cecile Wehrman, whom Steve mentored at The Journal for years, and who purchased the papers from Steve in 2012. "He definitely modeled the approach that just because we are a 'small' town business, we don't have to be small town in our thinking."
"It is impossible to name anyone who has done more for newspapers in North Dakota than Steve Andrist," said Mike Jacobs, retired Grand Forks Herald publisher and columnist, and also a Hall of Fame member. It's a sentiment echoed by all who wrote in support of Steve's nomination – that he embodies the best of the industry, and has devoted himself wholly to the value of community newspapers.
Steve said he is humbled to join the ranks of so many remarkable newspaper people included in the Hall of Fame. Looking back, he said he remembers the first times he felt the excitement of a breaking news story, long before he knew it would be a lifelong passion. He recalls the thrill of the wail of the fire whistle, of leaping to action with his dad, riding along to snap pictures for the paper.
Steve will be inducted into the NDNA Hall of Fame during the NDNA Convention on May 6, 2022, during the banquet dinner at the Radisson in Bismarck.
~~~~~~~~~~~~~~~~~~~~~~~~~~~~~~~~~~~~~~~~
For further information, contact the
NDNA Executive Director,
866-685-8889 or director@ndna.com