New NDNA president takes the helm as statewide news leader
5/07/21 (Fri)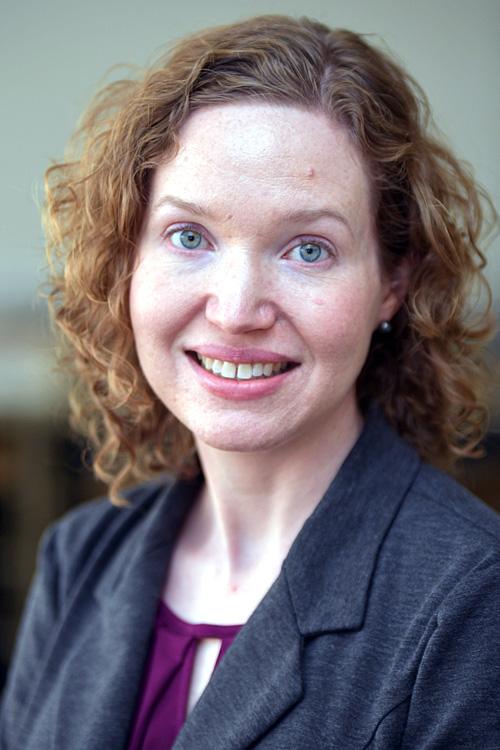 Amy Dalrymple, editor of the Bismarck Tribune, was elected president of the North Dakota Newspaper Association, the 133rd person to lead the statewide association in its 136-year history.
Dalrymple was elected on Friday, May 7, 2021, during NDNA's annual meeting, when she took the reins of the organization from outgoing president Matt Von Pinnon, editor of The Forum of Fargo-Moorhead.
Dalrymple was named the first female editor of The Bismarck Tribune in 2019. She joined the Tribune as an energy reporter in 2017. She previously worked for Forum News Service, covering the Bakken oil boom from Williston. Prior to that she reported on higher education and other topics for The Forum of Fargo-Moorhead. She is a native of Worthington, Minn.
"North Dakota newspapers play a vital role serving as watchdogs in our communities," Dalrymple said. "A perfect example is the great coverage of the recent legislative session by newspapers around the state and the NDNA legislative internship program."
During the COVID-19 pandemic, many of the state's newspapers have seen increased readership as people search for reliable, local information.
"I'm honored to serve as president and help our organization continue to evolve," Dalrymple said.
Cecile Wehrman of Journal Publishing in Crosby and Tioga was elected first vice president, and Amy Wobbema of the New Rockford Transcript was named second vice president. Alyssa Meier, associate publisher of BHG Inc. in Garrison, was elected to fill a vacant director seat on the board.
Wehrman began her news career in television before becoming editor of The Journal in Crosby and eventually purchasing Journal Publishing, operator of the Crosby and Tioga papers. Wobbema and owned Transcript Publishing since 2015 and is a graduate of Minnesota State University-Moorhead. Meier has worked for BHG for six years, serving first as editor of the Leader-News of Washburn; she has also worked for the Bismarck Tribune and was editor of her college newspaper.
Continuing on the board as directors are Cole Short of the Hillsboro Banner, Lesa Van Camp of Valley News and Views, and Allison Olimb of Walsh County Press.
For more information about this year's newspaper accolades in North Dakota, contact NDNA Executive Director Sarah Elmquist Squires at sarahes@ndna.com or 701-223-6397.
For further information, contact Sarah Elmquist Squires,
NDNA Executive Director,
866-685-8889 or sarahes@ndna.com