Free speech author speaks to Dakotans Oct. 15
10/14/20 (Wed)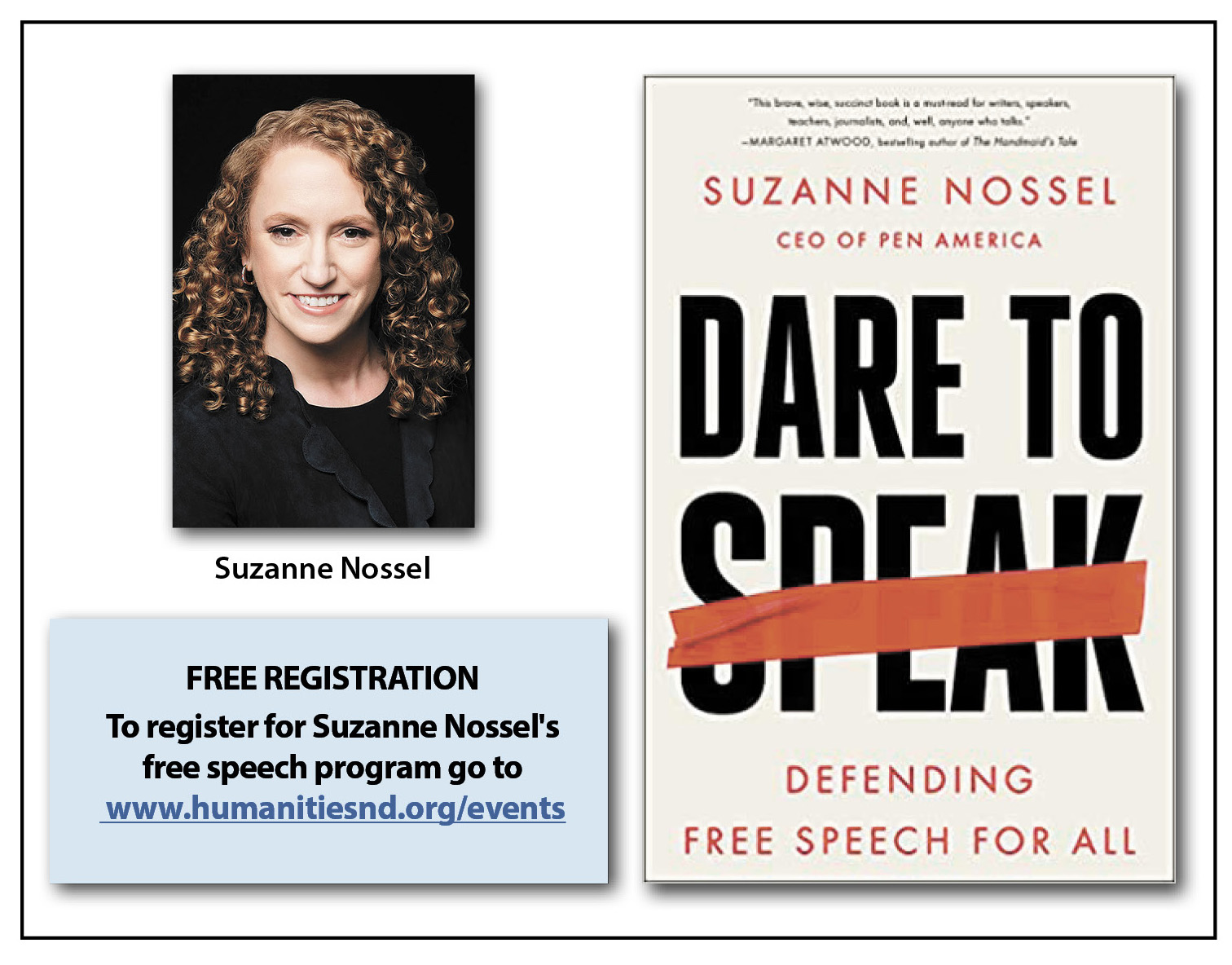 Author Suzanne Nossel, CEO of PEN America, will present a free online "Gamechanger" program at 4 p.m. Oct. 15.
The program, to be moderated by NDNA Executive Director Steve Andrist, is part of an ongoing series sponsored by Humanities North Dakota. Among other things, Nossel will discuss her new book, "Dare to Speak: Defending Free Speech For All."
Nossel is the Chief Executive Officer of PEN America, the leading human rights and free expression organization.
Prior to joining PEN America, she served as the Chief Operating Officer of Human Rights Watch and as Executive Director of Amnesty International USA.
She has served in the Obama Administration as Deputy Assistant Secretary of State for International Organizations, leading US engagement in the UN and multilateral institutions on human right issues, and in the Clinton Administration as Deputy to the US Ambassador for UN Management and Reform.
She also is a featured columnist for Foreign Policy magazine and has published op-eds in The New York Times, Washington Post, and LA Times, as well as scholarly articles in Foreign Affairs, Dissent, and Democracy, among others. Nossel is a magna cum laude graduate of both Harvard College and Harvard Law School.
For further information, contact Sarah Elmquist Squires,
NDNA Executive Director,
866-685-8889 or sarahes@ndna.com