Convention Registration Info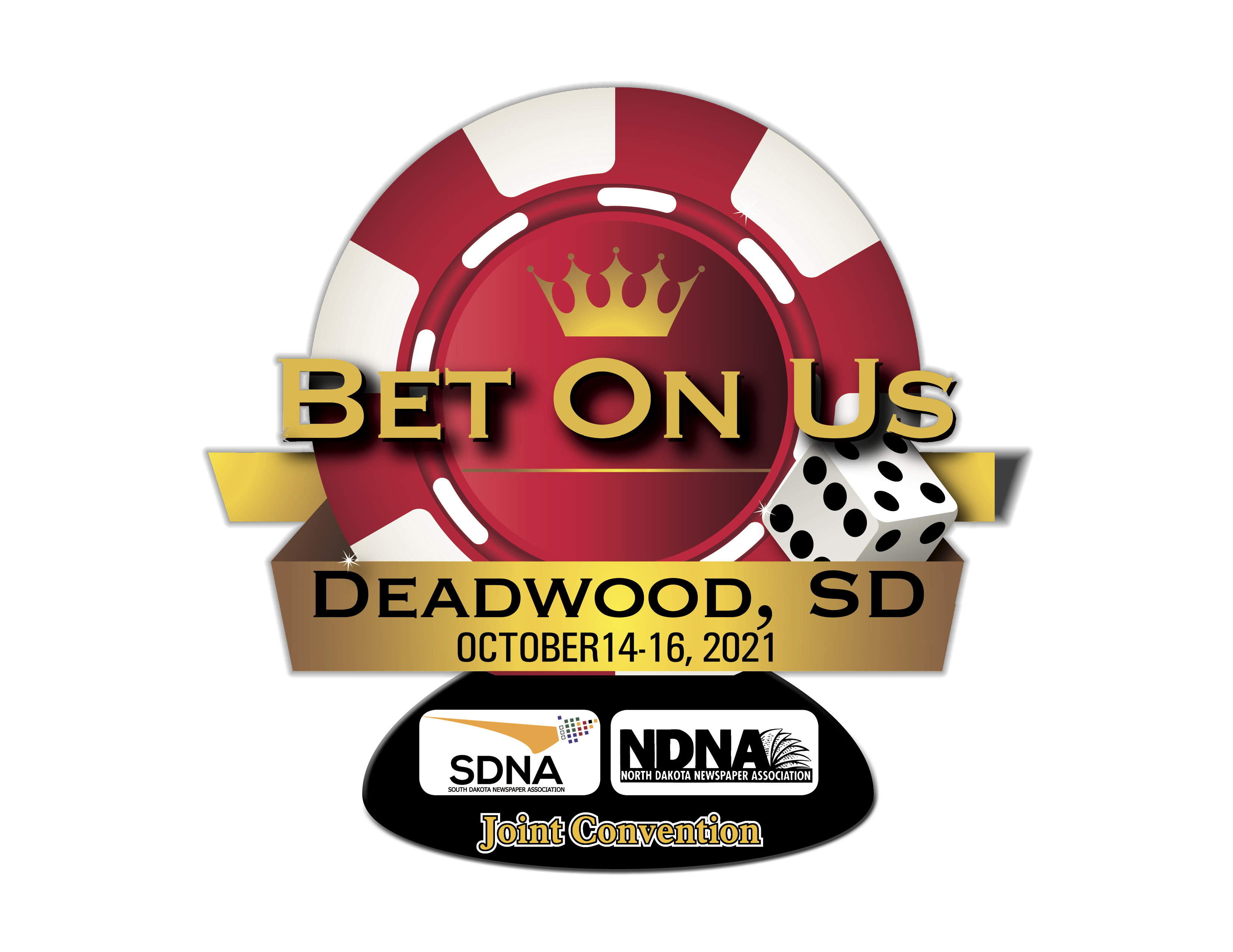 Convention registration
(facilitated by SDNA this year)
is now OPEN!
Deadline for registration: September 23
SDNA has set Thursday, Sept. 23, as a deadline to register for the
Oct. 14-16 SDNA/NDNA convention at Deadwood. From SDNA:
"We need to determine how many people plan to attend the convention. We hearing from some members who are hesitant to attend or not planning to attend because of COVID-19 concerns. Obviously, the rise in the cases related to the Delta variant is a concern for everyone. In working with staff at The Lodge at Deadwood, we need to know if we will have a sufficient number of attendees to merit the in-person event."

~~~~~~~~~~~~~~~~~~~~~~~~~~~~~~~~~~~~~~~~~~~~~~~~~~~~~
Register now for the SDNA / NDNA Newspaper Convention
at: https://www.sdna.com/convention-registration
October 14-16, 2021
at The Lodge at Deadwood
100 Pine Crest Lane
Deadwood, SD 57732

Hotel info:
Please contact the Lodge in Deadwood, S.D. to make your room reservation by September 23.
· 1-877-393-5634
· https://www.deadwoodlodge.com/
· Mention the "SDNA/NDNA newspaper convention" to secure special room block rates.
o Rates: $94 for a standard room with two queens or 1 king.
See tentative convention agenda, updated 9/3/21, here.
Looking forward to seeing all of you!